Original Blade Runner Props at Worldcon (August 2006)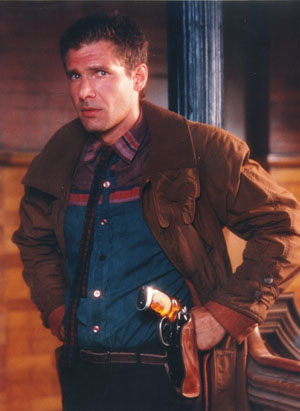 Few props have captured the imagination like the distinctive pistol wielded by Harrison Ford in Blade Runner. Much has been written about this elusive and iconic piece, but the hero version apparently had never been displayed publicly until the 64th Worldcon science fiction convention in Los Angeles in August 2006.

A collector on the scene managed to photograph the pistol and some other original props from the movie, which he shared publicly on a prop collecting message forum.

So with the full protection of the fair use provisions of the copyright law, I am sharing just a few of the images as a noncommercial public service. Please feel free to contact me at john (at) jhyphen (dot) com if you'd like more information.

And to the owner of this significant collection of movie memorabilia, a heartfelt thank you for sharing it with others.

UPDATE: All images from Worldcon are copyright 2006, Karl Tate, and used with permission, notwithstanding the full applicability of fair use principles. Thank you, Karl. "You've done a man's job, sir!"


* Click to enlarge